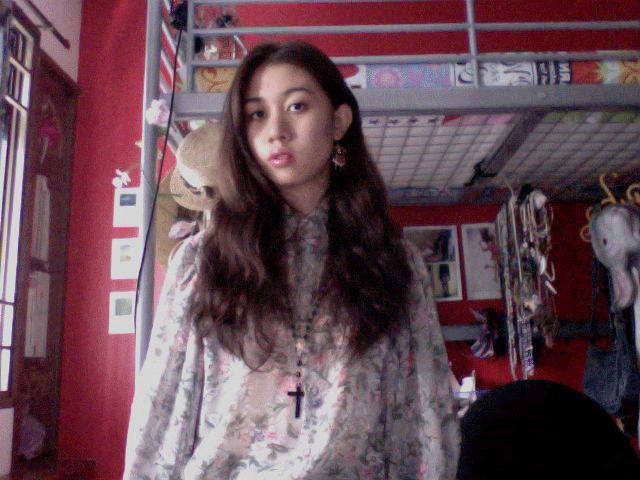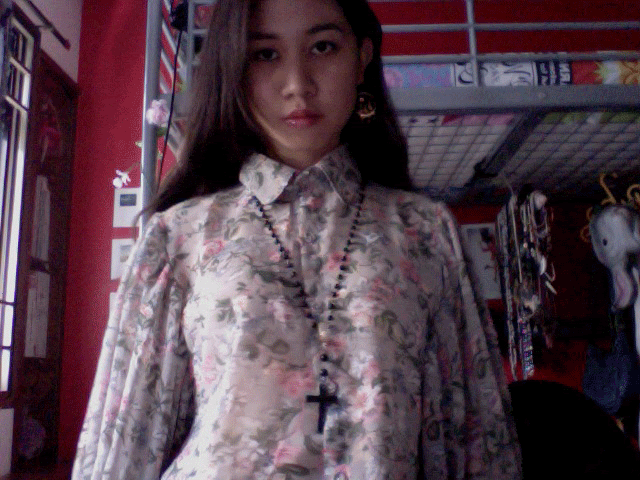 Random Dangly earrings, Floral blouse from the Philippines, Sheer socks from Daiso, Underground Creepers, Uniqlo trousers, Frida Bag from the Philippines, cross necklace from a night market
Hey! I'm back from the most amazing trip ever. I feel somewhat like a changed person. Did a bit of shopping in the Cebu city, met amazing kids and had the best fun helping another community. I have yet to develop my film shots, have 3 rolls waiting on my desk.
Recently I took up knitting and crochet and today I attempted to knit wire, it's a hella stressful and much more tiring than knitting yarn. Best music to listen to while knitting: Beach House. Also, I've been listening to Limp Bizkit, The Offspring and Suede a lot thanks to my amazing teacher who accompanied us on the Philippines trip. He basically listens to all kinds of music, including Nirvana (!!) and he introduced me to some new angsty music.