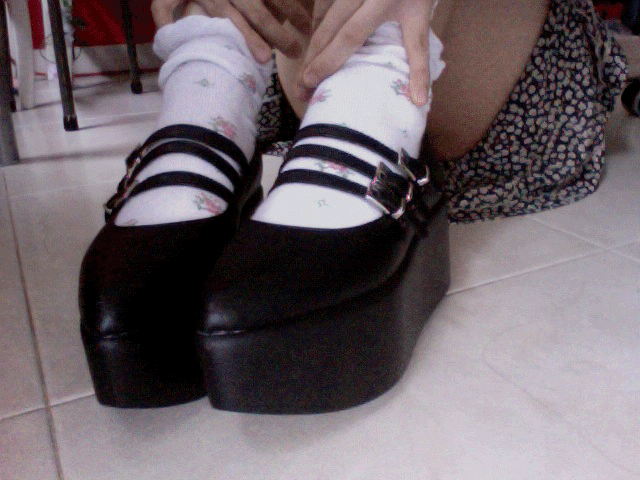 Thrifted Vintage Sailor Dress, Platform Mary Janes, Daiso Socks, Straw Hat, Thrifted bag
I thought I would go with a little vintage-dolly kei-esque outfit today. Unfortunately I'm kind of blind today, I'm wearing one contact lense as I type this. The other lense just wouldn't fit comfortably into my right eye.. darn contacts.
Anyway, Happy Chinese New year~ personally I don't really celebrate chinese new year like how everyone else does. I don't remember the last time I had reunion dinner or the last time I went visiting properly. Today I'm visiting my Aunt's house for lunch, she makes the best food! Hope all you chinese out there get lots of money from your relatives, and spend it wisely..like on CDs you really want? I've decided to spend on the development of my film and also Heart's Dreamboat Annie CD. I found Jesus and Mary Chain's album set (5 albums in one) on ebay for 33 SGD! I'm so excited for it to arrive.