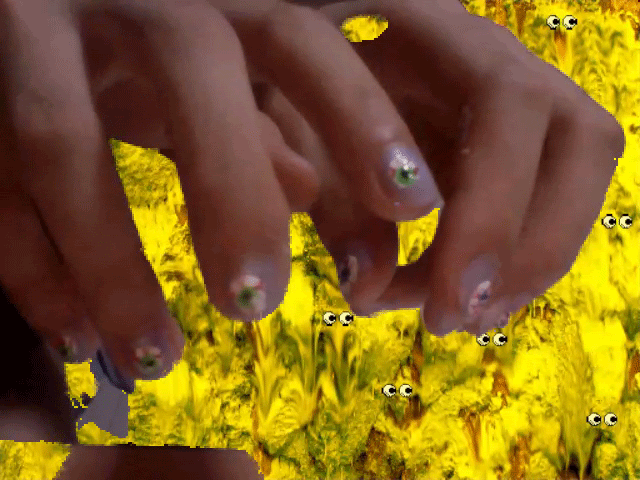 Using some acrylic paints and patience (entertaining myself during drying time with Girls Just Want To Have Fun), I achieved my eyeball nails, inspired by eyes my friend painted on her nails. Nail polish and fancy nail thingums never really last on my hands because I'm always working with my hands. Currently knitting grass and crocheting wire, my hands will always be undergoing rough treatment. But since I'm art-free on this long weekend I thought I'd try something new!
Wonderful background is by artist
Petra Cortright
. I fell in love with her website design as well as her works. Check her out!